You can do anything, but not everything
Je hoofd zit bomvol met verschillende werkzaamheden die je nog moet doen. Een dag is veel te kort. Je bent bezig met taken die nodig zijn voor jouw bedrijf, maar ze geven jou geen energie. Dan komt Robster to the rescue!
Ik ontlast ambitieuze ondernemers van taken zodat zij zich kunnen richten op hun dromen en doelen.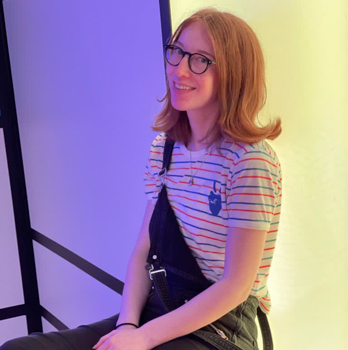 Robin van Tilborg
voor meer ondersteuning en tijd
meer tijd voor taken waar je wel energie van krijgt;
betere werk privé balans;
iemand die met je meedenkt;
ondersteuning vanaf één uur per week;
niet gelijk iemand in dienst;
geen kosten voor werkplek of trainingen.
Diensten
Mijn aanbod is heel verschillend. Of het nu gaat om het beheer van je social media-kanalen, het versturen van een nieuwsbrief, editen van een video of controleren van een tekst. Ik vind veel taken leuk en hou onwijs van afwisseling in mijn werkzaamheden.
Tarieven
Heb je interesse in mijn ondersteuning voor één uur, een strippenkaart van 16 uur of in een pakket? De prijs is afhankelijk van jouw behoefte. Tijdens de kennismaking kijken we welke werkzaamheden ik van je kan overnemen.
Ik wil jou als mijn VA! Hoe nu verder?
Afspreken
Super tof! We plannen gratis een virtuele afspraak in. Ik ben erg benieuwd naar jouw verhaal.
Kennismaking
Wat is jouw drijfveer? Waarom doe je wat jij doet? Hoe kan ik jou ondersteunen om je doelen waar te maken?
Match!
Er is een klik!
Na het gesprek leg ik alle afspraken vast. Deze en de juridische documenten stuur ik naar je e-mail.
Samenwerken
Voor jou tijd om je energie te steken in de taken waar jij blij van wordt. Ik ga aan de slag met de werkzaamheden.
Kennismaken
Gaan wij samenwerken zodat jij je weer kan richten op jouw doelen? Heb je een vraag of ben je benieuwd naar andere mogelijkheden. Laat een bericht achter.
Ik reageer zo snel mogelijk.