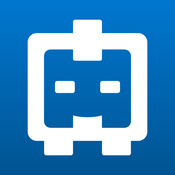 Bij de app kan je een groep aanmaken met bijvoorbeeld je beste vriendinnen, klas, gezin, vriend of met je studentenhuis. Het is een leuke app met verschillende plugins: Selfie Time!, Photo hunt, Split the bill, Who's eating? en Ranking Game. Je hebt er nog meer maar deze vind ik zelf de leukste/handigste. Bij Photo hunt en de Ranking Game kan je punten verdienen.
Bij de Ranking Game krijg je vragen als: who is the most bossy, who has broken the most promises, who is probably a secret agent?
Je kan daarbij anoniem je top 3 aanklikken en daarnaast een voorspelling geven op welke plaats jijzelf denkt te eindigen.
Take a photo of you slurping spaghetti, drinking a glass of beer, on a bridge, kissing someone of talking to a rubber duck. Dit zijn dingen waar je aan moet denken bij Photo Hunt. Ben jij de eerste? Dan verdien je 10 punten.
Split the bill en Who's eating zijn vooral handige plugins met je studentenhuis. Je kan zelf aangeven hoeveel euro jij hebt uitgegeven aan wc papier voor in het huis. Daarnaast kan iemand aangeven dat hij/zij kookt en dat je mee kan eten. Je moet dan zelf aanvinken als je mee eet.
Ik heb onder andere een groep met het studentenhuis en vind het erg leuk. Vooral de photo hunt!
Heb jij de app ook al?!
Lots of love,
Robin
*Bron: Itunes