Weer een vinkje op de bucketlist! Deze keer abseilen in Plettenbergbaai.
Eigenlijk hadden we wat anders geplant staan maar dit ging niet door waardoor we het abseilen, wat een dag later gepland stond, hebben gedaan. Ik had eerst gebeld of het mogelijk was en gelukkig kon het!
Nadat we goed vast gemaakt waren en geïnstrueerd waren gingen we op pad.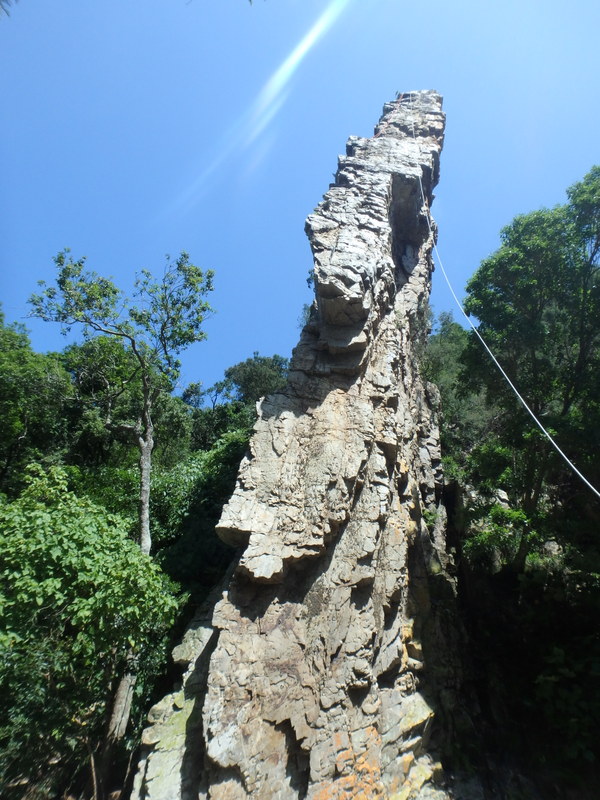 Op de website van de organisatie staat dat het 50 meter hoog is.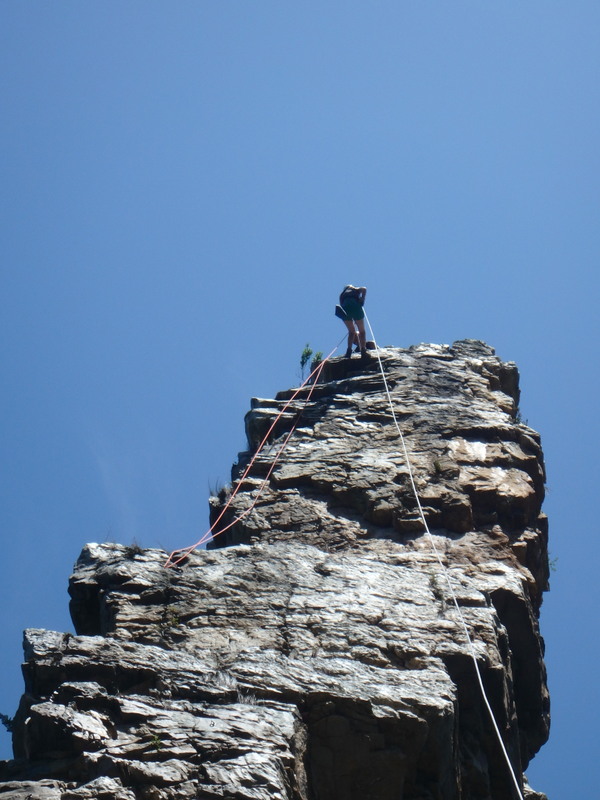 Daar ging ik dan… Hangen over dat randje heen. Dit blijkt het engste stukje te zijn maar ik vond dit eigenlijk helemaal niet eng om te doen.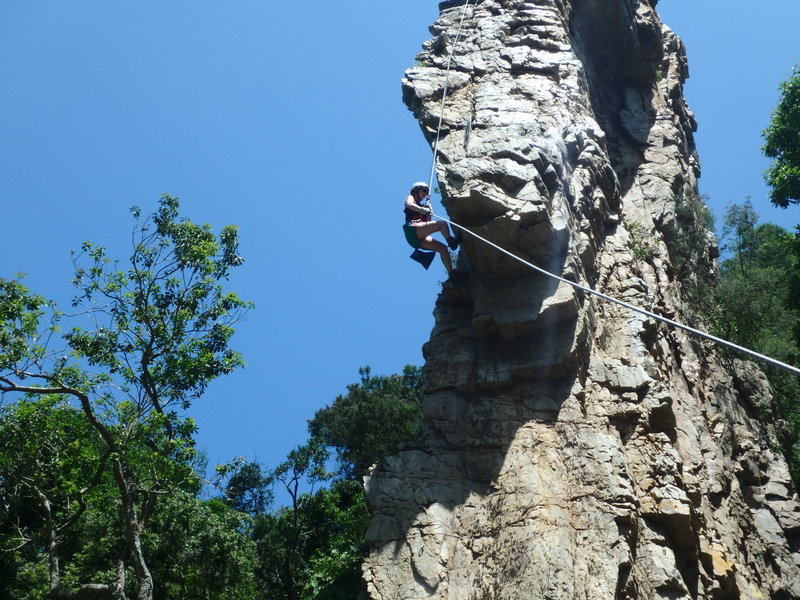 Het was anders dan ik had verwacht en vooral veel zwaarder. Uiteindelijk ook wel logisch want je hangt en met je armen til je jou eigen gewicht. Ik was er dan ook niet zo goed in, haha.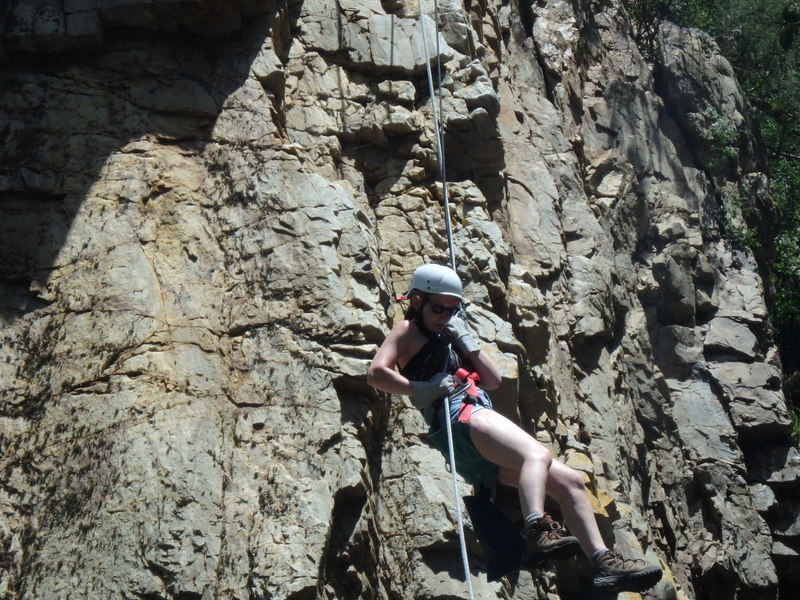 Ik ben veilig beneden gekomen en ik ben blij dat ik het een keer heb gedaan. Het is wel echt een feit dat ik echt kippenkracht bezit, hihi. Veel kracht in mijn armen heb ik echt niet.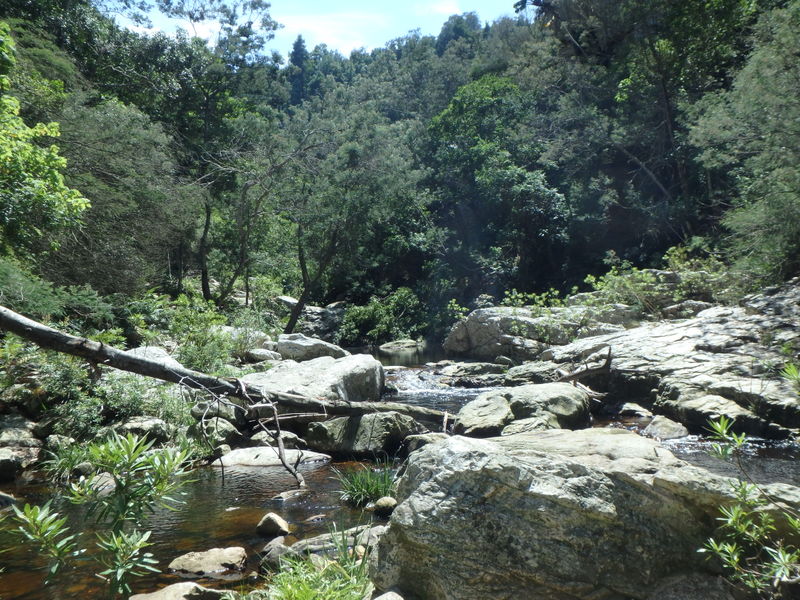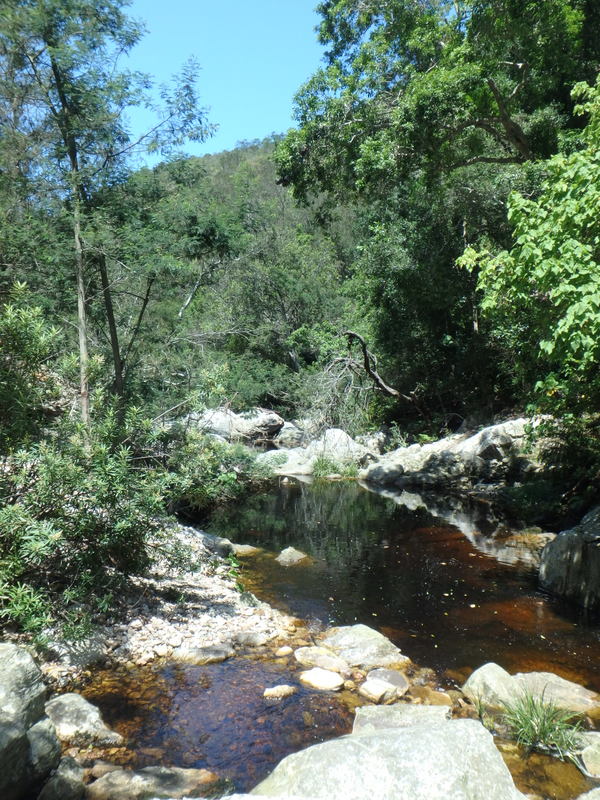 Beneden nog even foto's maken van de rivier.
We hebben abgeseild met Afriabseil de twee jongens die onze gids waren vertelde dat ze nog niet erg lang bezig zijn en maar langzaam naamsbekendheid krijgen.
Plettenbergbaai is erg mooi, zou daar best willen wonen, maar het is ook wel toeristisch.
Heb jij ooit abgeseild of staat het ook op jou bucketlist?
Lots of love,
Robin