Één van de dingen die ik in 2015 wil gaan doen is: Filofaxen. Ik wil graag kijken of het iets voor me is dus heb ik bij een navulagenda bij de Action gekocht voor €2,70. Verder heb ik bij de Hema hele leuke dingen gekocht om te gebruiken. Wat is Filofaxing?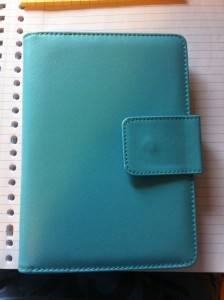 Filofaxing is het versieren van een planner. In het boekje kan je van alles kwijt. Je agenda, to do lijstjes, booschappenlijst, een lijstje met welke artikelen je nog op je blog wil, noem maar op. Als je sport of een challenge doet kan je het ook hierin bijhouden. Zelf heb ik normaal overal verschillende boekjes voor. Agenda, to do boekje en een boekje waarbij ik mijn in- en uitgaven bij hou. Met filofax kan ik alles in één boekje kwijt. Een echte Filofax is erg duur. Gelukkig zijn er goedkopere alternatieven zoals bij de Action of Hema.
Voorbeelden:
De filofax van de Action heeft helaas niet zulke handige vakjes waarin je sticky notes in kwijt kan. Maar voor het geld dat ik ervoor betaald heb ben ik er blij mee. Misschien vind ik het helemaal wel niet handig. Blijk ik het wel handig te vinden kan ik altijd nog een duurdere kopen.
Wat ik gekocht heb bij de Hema:
De punchers vind ik erg leuk! Verder zitten er nog: stempels, tape, stickers, waar je gebleven bent dingetjes (geen idee hoe ik ze moet noemen) en nog twee schrifjes in.
Op de roterende stempel staat: name ……, made with love, pretty amazing, hartjes, love you met een pijl, have a wonderful, note, this belongs to, hello, oh la la, things to do, bonjour!
Ik wilde hiervan eigenlijk tabblaben maken maar ik had niet gezien dat het zelfklevend is dus ik moet even kijken of dat gaat lukken!
Op de oranje sticky note staat: Remember this:. Ik ben verliefd op de fototoestel washi tape.
Ik ben erg blij met de Hema spulletjes en hoop snel aan de slag te kunnen.
Lots of love,
Robin