Vorige week maandag was het dan eindelijk zo ver: De Harry Potter Expo in Brussel. Ik keek hier al lang naar uit en ik was heel enthousiast. Of het de moeite waard is om heen te gaan lees je hier!
De heenreis
We gingen met de auto vanaf Breda. Het is maar een uurtje rijden mits je geen files hebt of verkeerd rijd. Nou ja wij reden dus verkeerd ook al stond de tomtom aan. Ik reed en de invoeg stroken zijn vaak zo kort in België. Eerst moet ik helemaal links rijden van de tomtom en toen ineens helemaal naar rechts en dat lukte niet meer. Uiteindelijk zijn we aangekomen en konden we parkeren tegenover het gebouw op een parkeerterrein waar een dagkaartje maar €6,- kost!
De Harry Potter Expo
Bij binnenkomst wordt je op de foto gezet en daarna moet je even wachten voordat je in een aparte kamer komt. Hier worden ongeveer 30 personen toegelaten en verteld iemand wat. Daarnaast mogen er een paar de sorteerhoed op, waaronder ik 🙂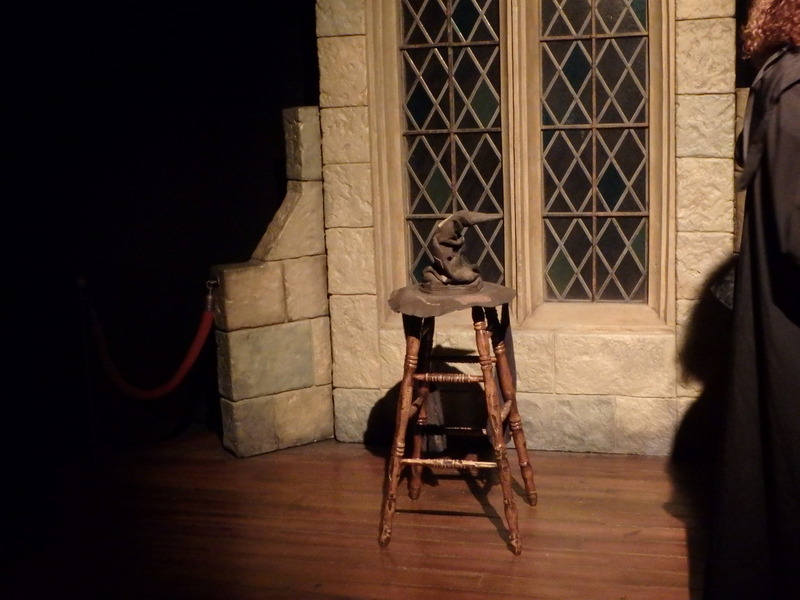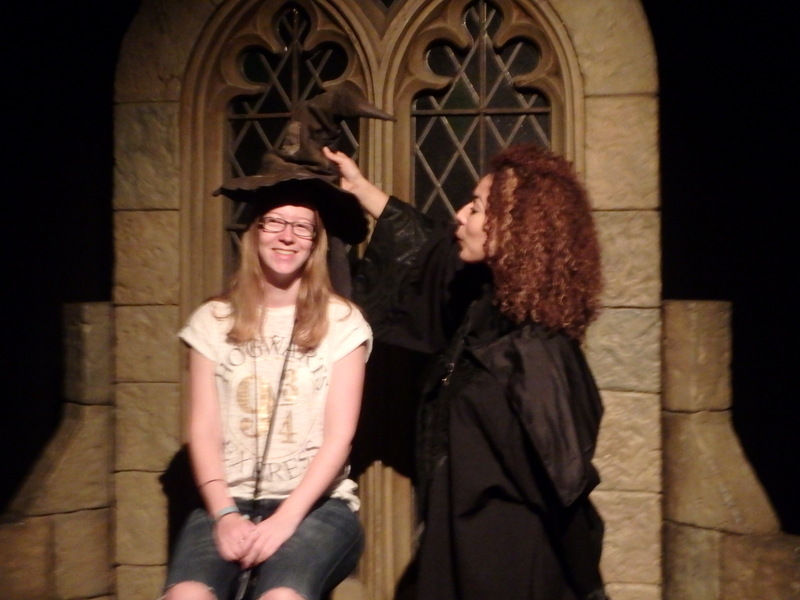 Ik werd bij Ravenklauw ingedeeld. Daarna ga je nog naar een kamer waar wat wordt vertoond. Vervolgens mag je echt naar binnen om alle kostuums en voorwerpen te mogen zien. Ik had ook een audio guide. Bij verschillende attributen en kostuums staan nummers die je dan moet invoeren en op play moet drukken zodat je het verhaal erbij kan horen.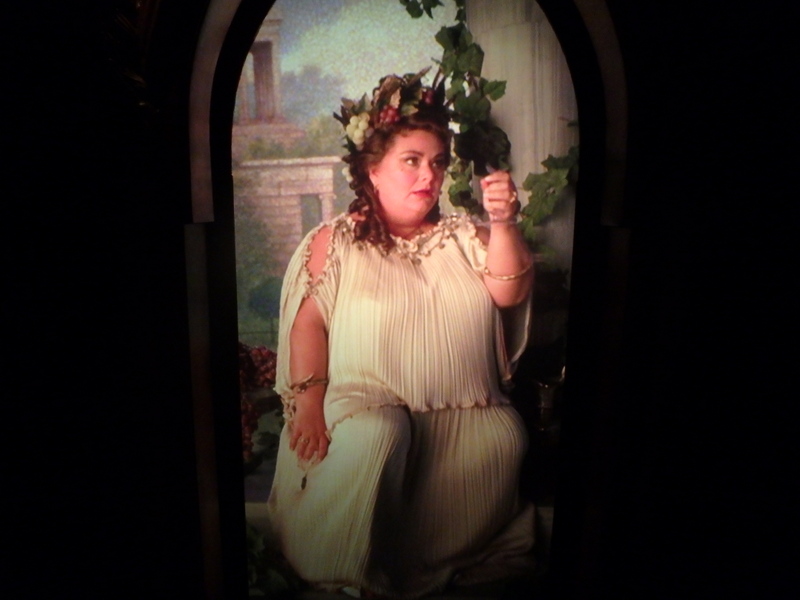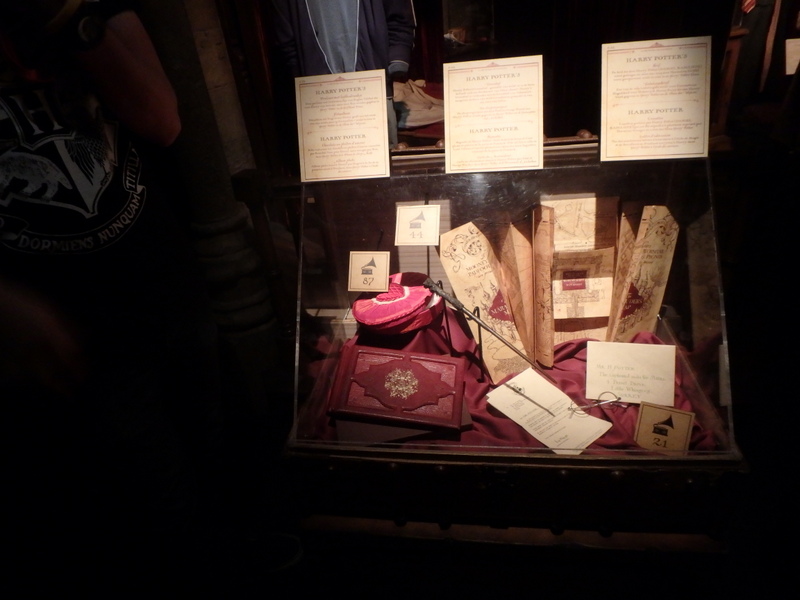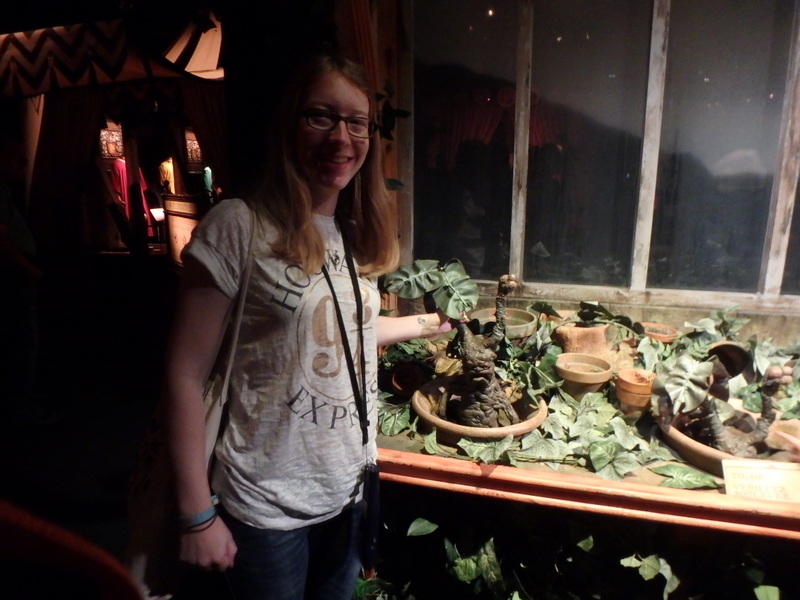 Uit elke film is er wel iets te zien en van elke. belangrijke, personages zijn de kostuums te bezichtigen. Raar idee dat deze echt zijn gedragen. Het is heel leuk om alles in het echt te mogen bewonderen.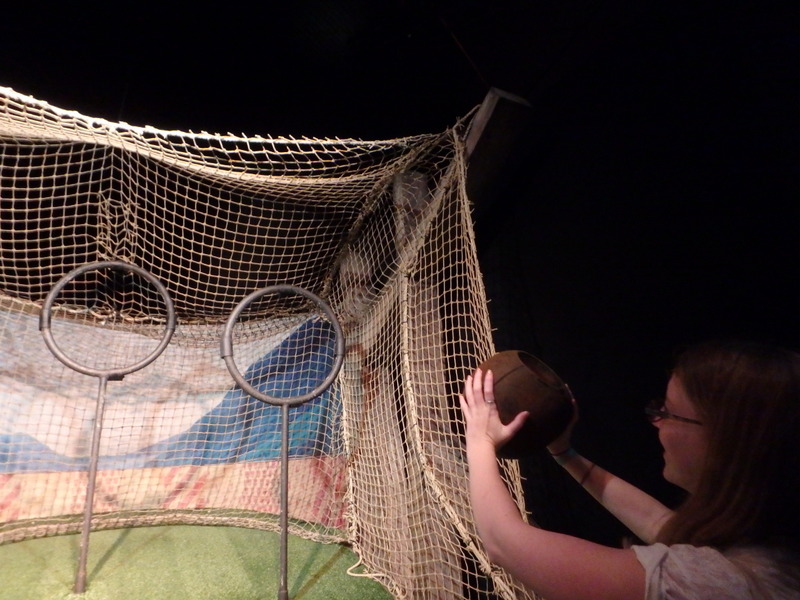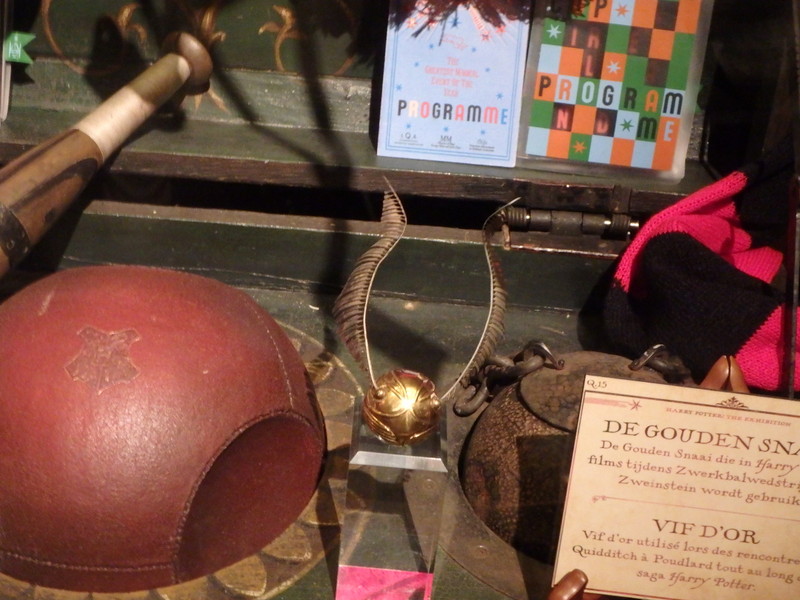 Zelf een worp werpen bij het Zwerkbal en de gouden snaai bewonderen.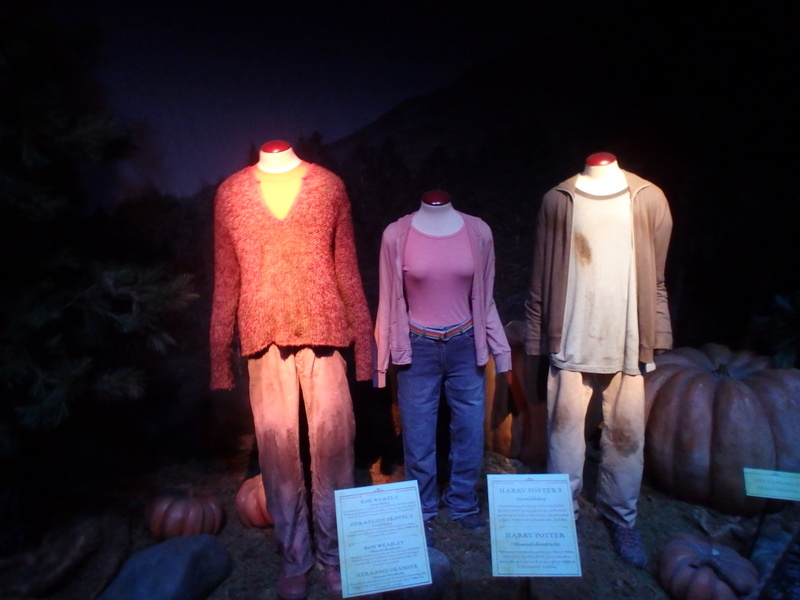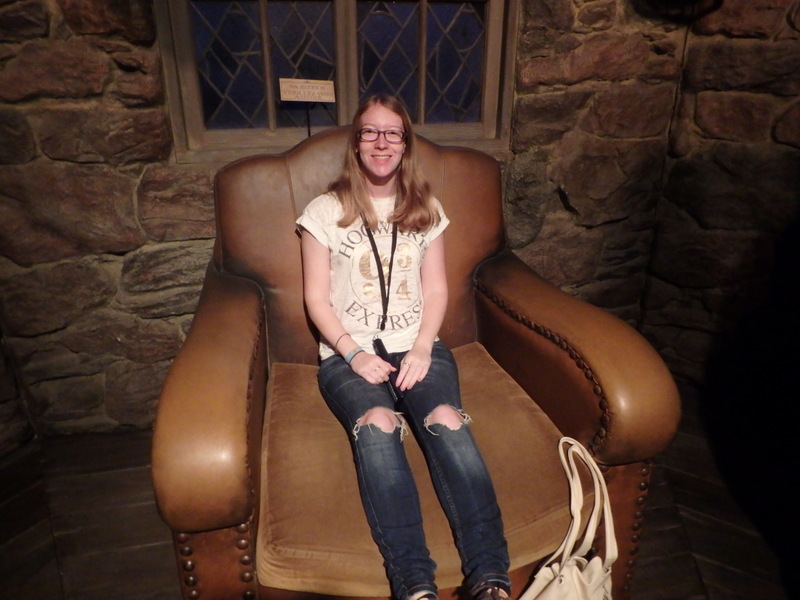 Heerlijk die grote stoel van Hagrid!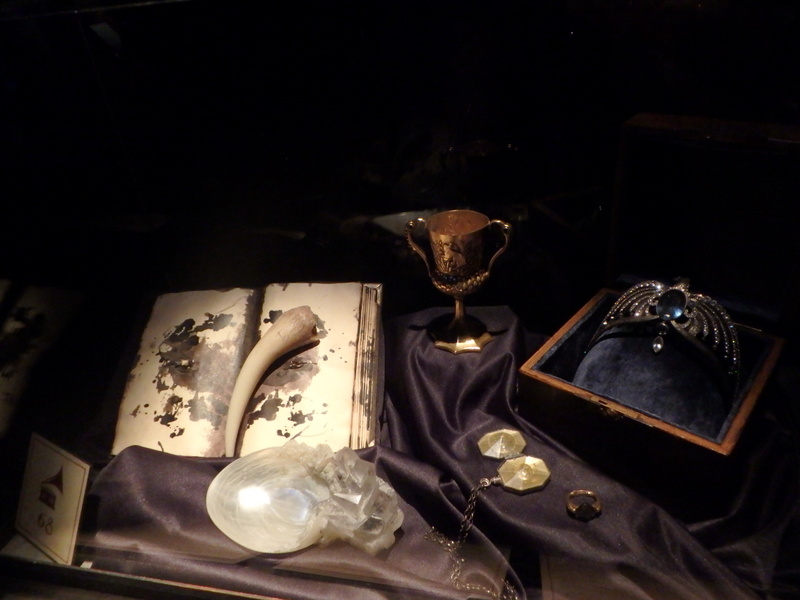 De gruzielementen bij elkaar.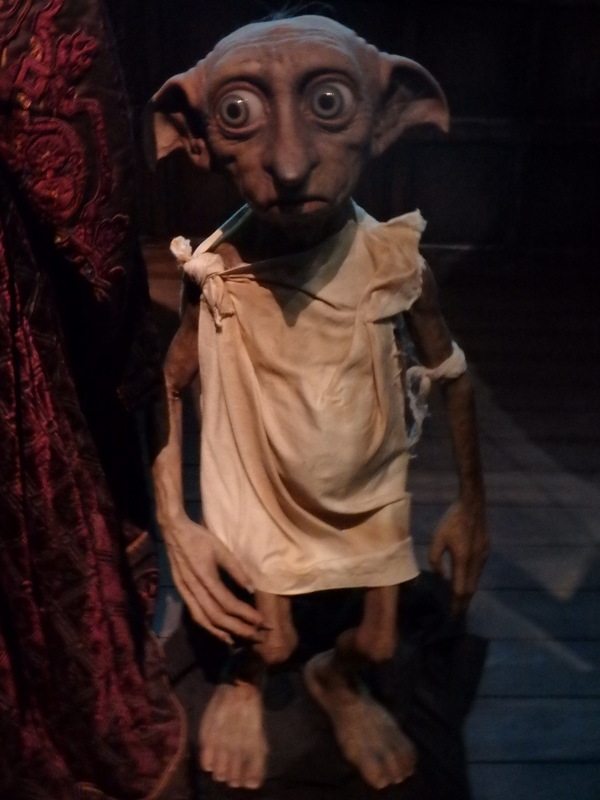 En de pop van Dobby die is gebruikt zodat de acteurs wel iets hadden om tegen te praten.
De audio guide
De audio guide is een leuke toevoeging. Soms worden er dingen verteld die je echt wel weet als je de boeken en/of de films hebt gezien. Er worden ook dingen verteld waarom er bijvoorbeeld voor bepaalde kleuren is gekozen. Daarnaast wordt er soms ook verteld hoe iets tot stand is gekomen wat erg interessant is om te horen.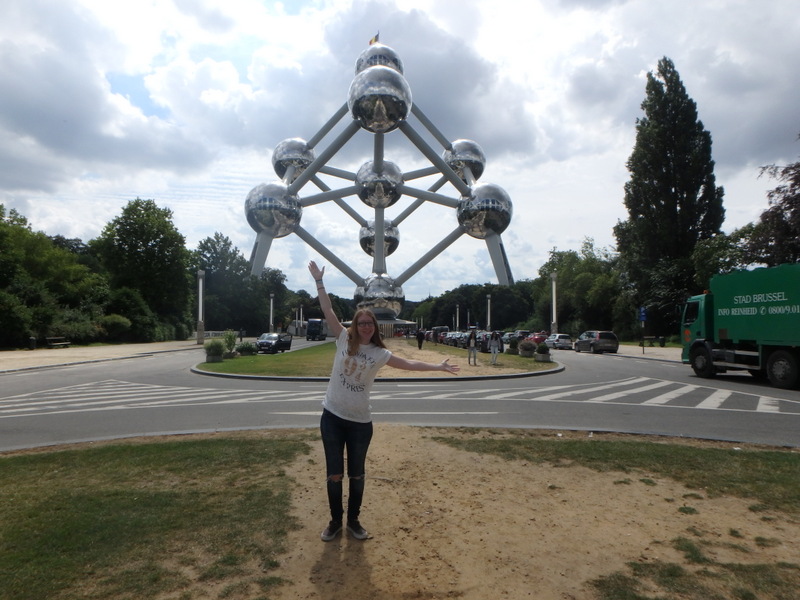 Nog even de toerist uithangen en toen gingen we weer terug naar huis. Het was de reis zeker waard. Het is voor een fan gewoon heel leuk om alles eens te zien. Daarnaast is er natuurlijk ook een merchandise store waar je jou slag kan slaan als je veel geld hebt en dat er ook voor over hebt.