Vorige week is er geen My weekdiary online gekomen omdat er toch niet veel spannends was gebeurd. En gisteren werkte de WiFi niet mee. Afgelopen week was ook niet erg speciaal behalve het weekend.
Maandag
Ik bleef een dagje thuis. Zondag was ik best ziek. Heel erg verkouden + een kater gaan niet goed samen. Ik ben nog wel even snel langs kantoor geweest om een update te geven.
Dinsdag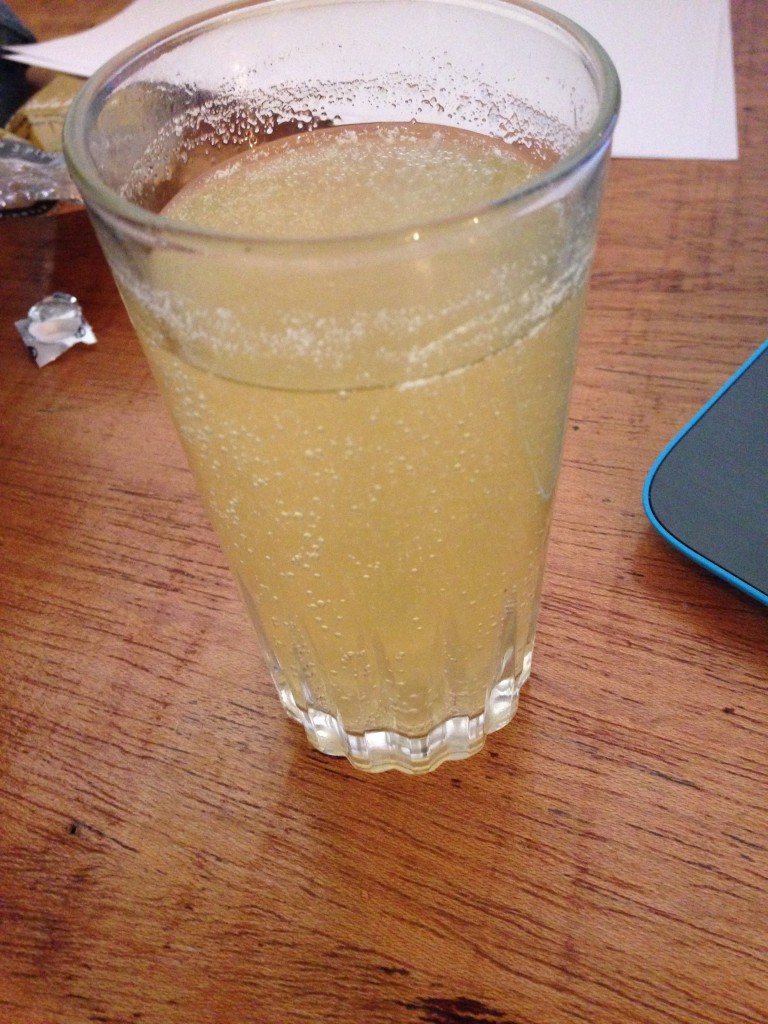 Ik kreeg mezelf uit bed en ging naar kantoor. Ik was de week hiervoor al aan het niezen en iemand op kantoor bleef maar gezondheid zeggen. Ik had maandag al gezegd dat ik beetje ziek was en toen ik weer moest niezen gaf ze me een vies drankje. Daarna gaf ze het medicijn doosje mee en zei streng dat ik dat maar moest gaan halen. Dat heb ik maar gedaan en het helpt wel.
Woensdag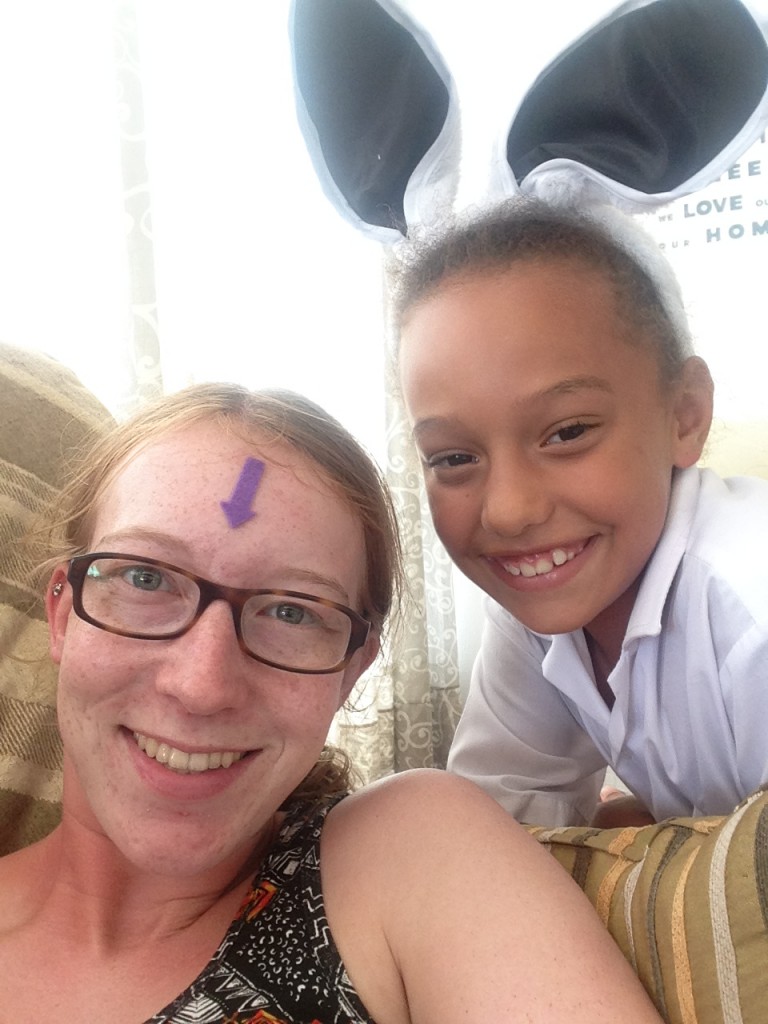 Dagje helpen in Walmer Township bij het sportprogramma om daarna door Nina versierd te worden.
Donderdag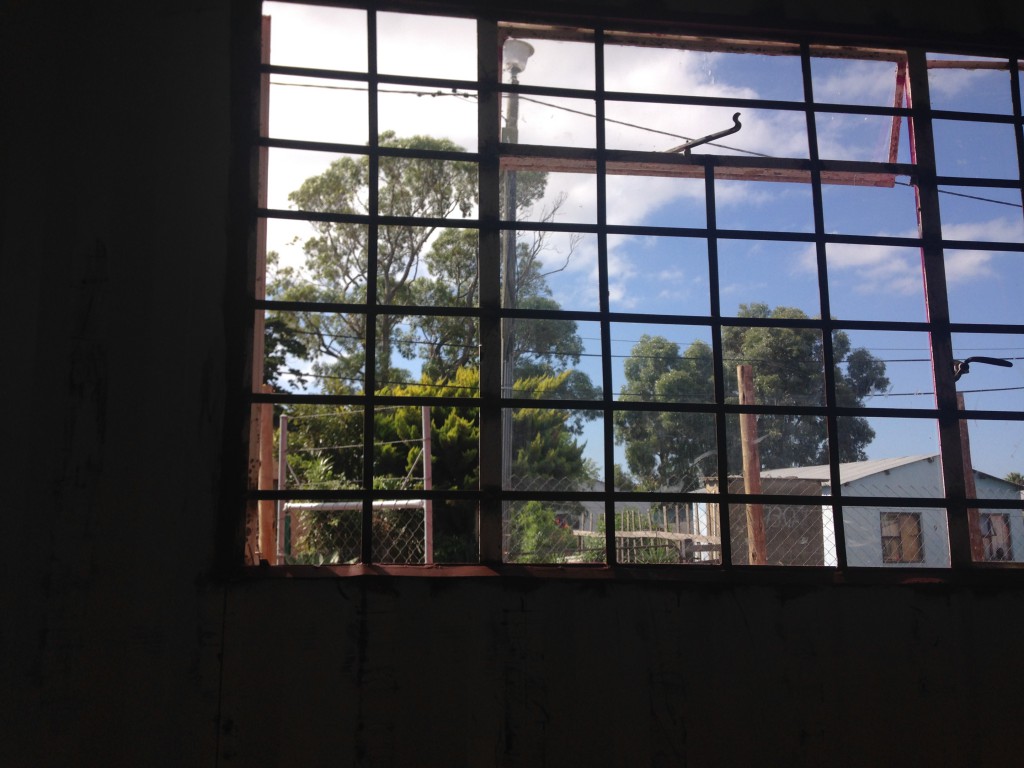 Nog een dagje in de township vertoeven bij het sportprogramma en bij de container om wat spullen op te ruimen. Daarna een vergadering voor Izizwe Projects.
Vrijdag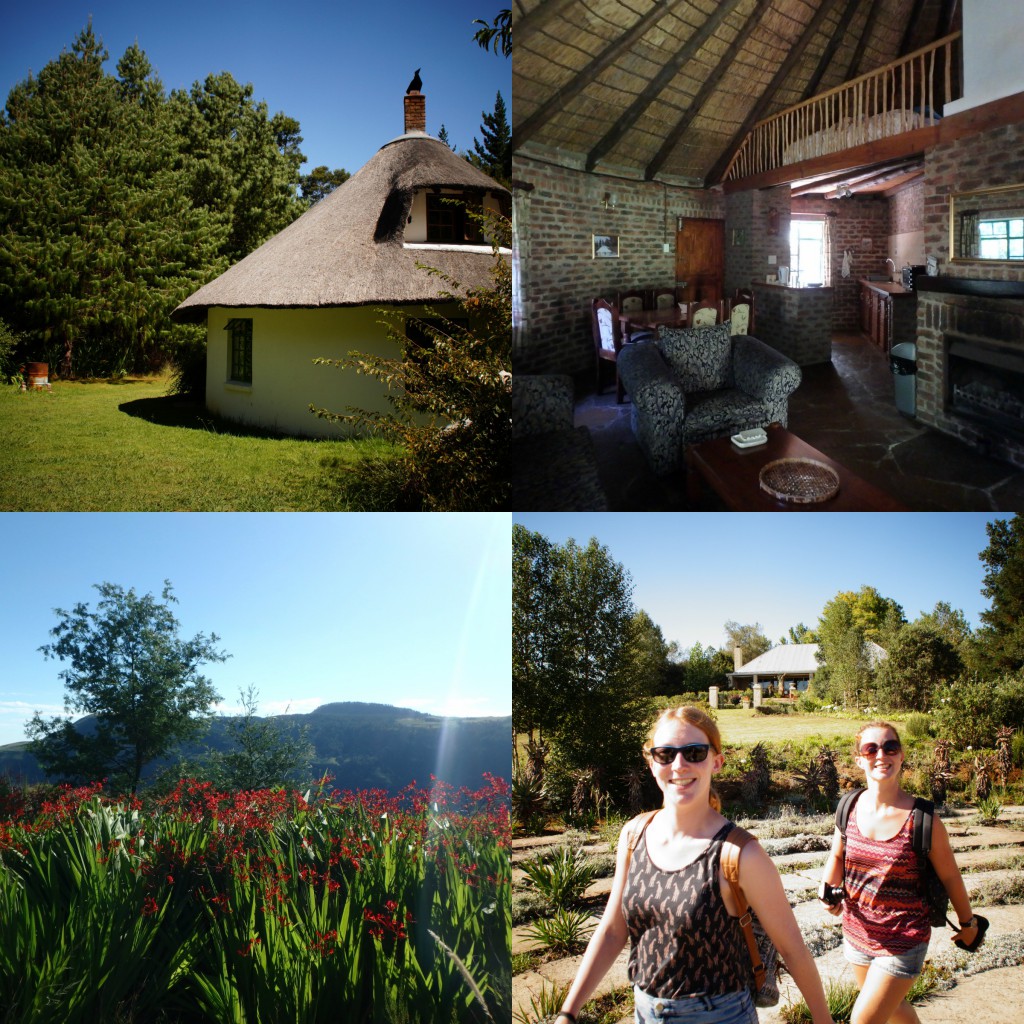 Vroeg uit de veren om de gehuurde auto op te halen en naar Hogsback te vertrekken. Het vinden van onze accommodatie was nogal wat maar dat is goed gekomen. Het was een leuk gezellig huisje. Wel wat vochtig en het rook wat muf binnen dus we hadden alle ramen wijd open gezet. We zijn naar The Edge geweest en daarna uit eten.
Zaterdag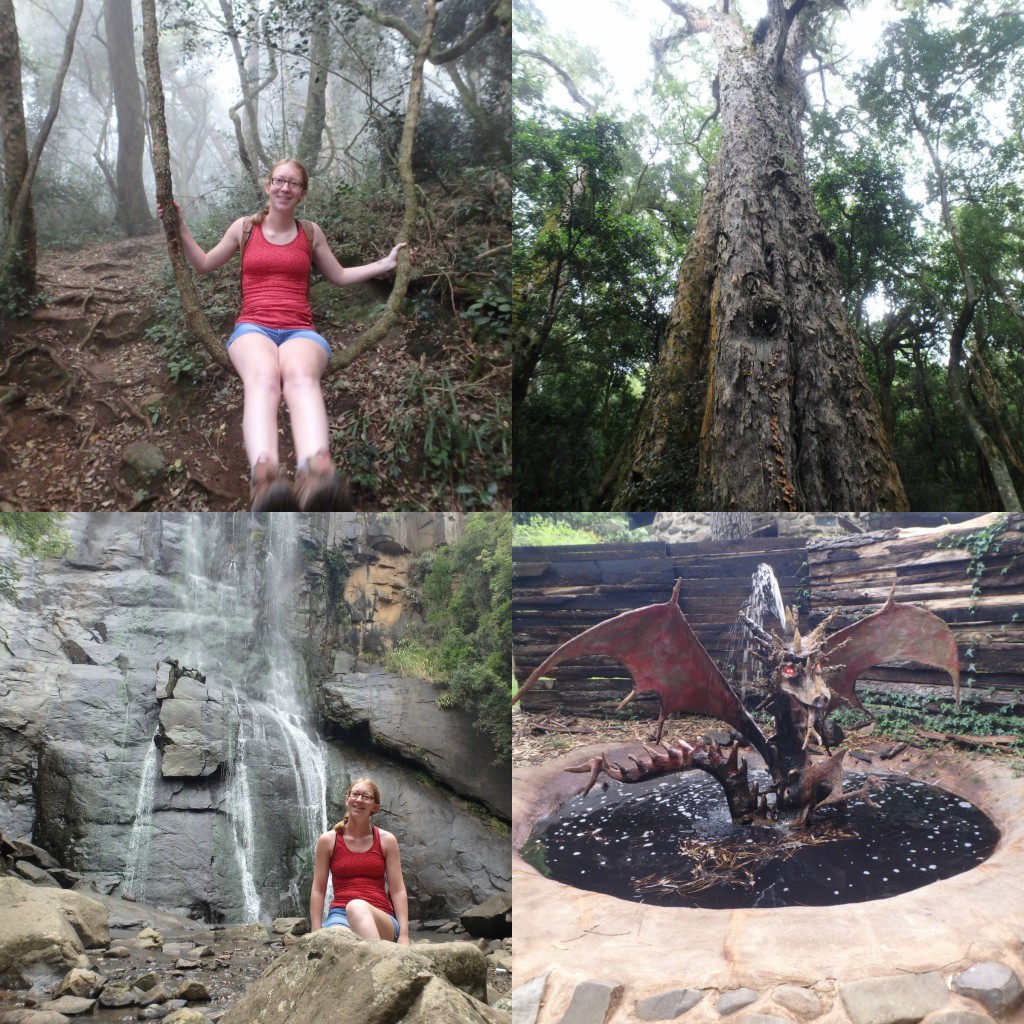 We deden een hike van ongeveer 4 uur. Dit was de minst zware hike die ik (tot nu toe) gedaan heb hier. Verder zijn we nog naar een tuin geweest waar allemaal beelden van elfjes en trollen stonden. 's Avonds zijn we weer uit eten geweest maar dit was niet echt geslaagd.
Zondag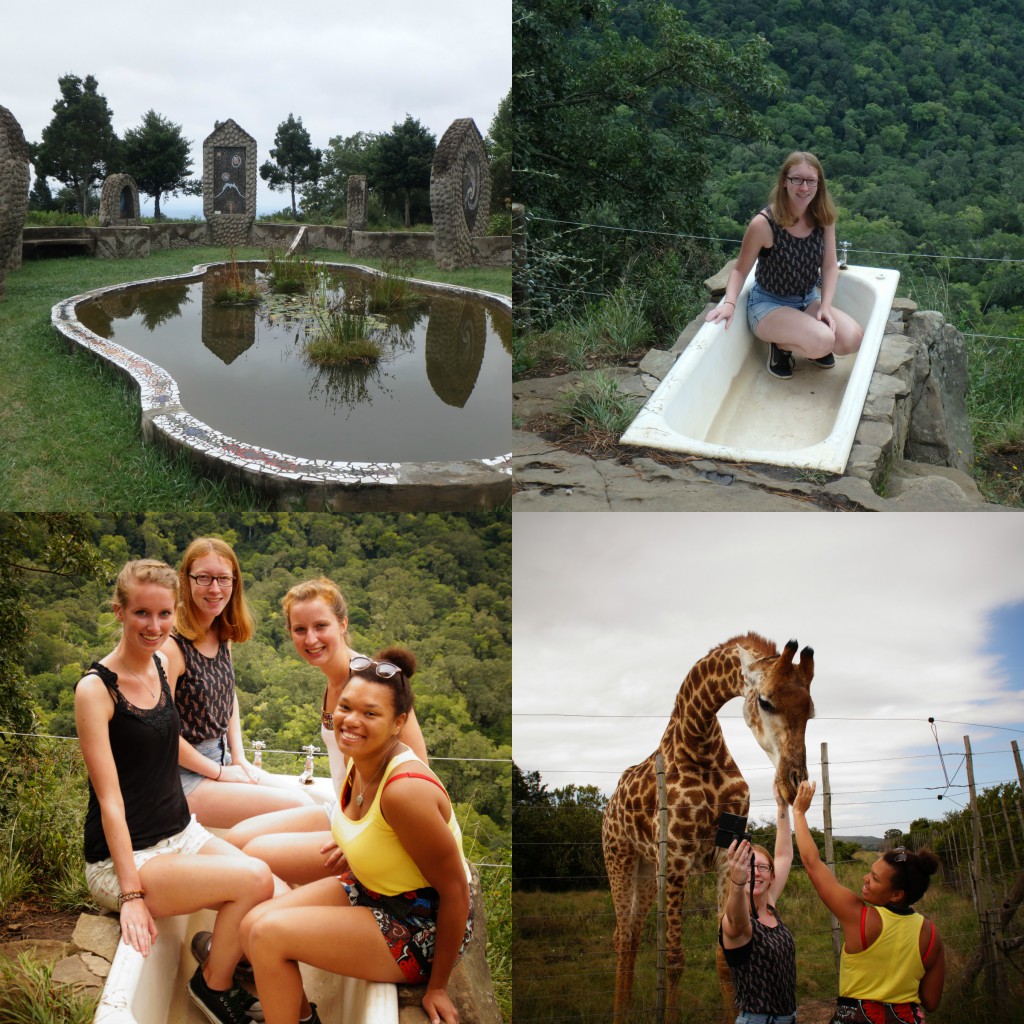 Nadat we de sleutel van het huisje hadden afgegeven zijn we naar een Eco tuin achtig iets geweest. En daarna zijn we nog naar Away With The Fairies geweest waar je een badkuip hebt met mooi uitzicht. Toen we terug naar huis reden stond er ineens een giraffe bij het hek. We zijn, veilig, omgedraaid om de snelweg en hebben even met Melvin staan knuffelen. Er kwamen rangers uit het park die vertelde dat hij Melvin heet. Terug thuis zijn we als afsluiter nog met zijn vijven uit eten geweest.
Deze week regel ik de laatste dingen voor het fundraising event vrijdag! Erg spannend.
Lots of love,
Robin