Yeahhh, als je dit leest zit ik in het vliegtuig of ben ik al in Venetië! Nu even een terugblik op twee weken terug en op afgelopen week. Het is nog maar twee weken geleden dat ik Zuid-Afrika verliet maar het voelt nu al alsof dat veeeeel langer geleden is. Zo gek.
Week 13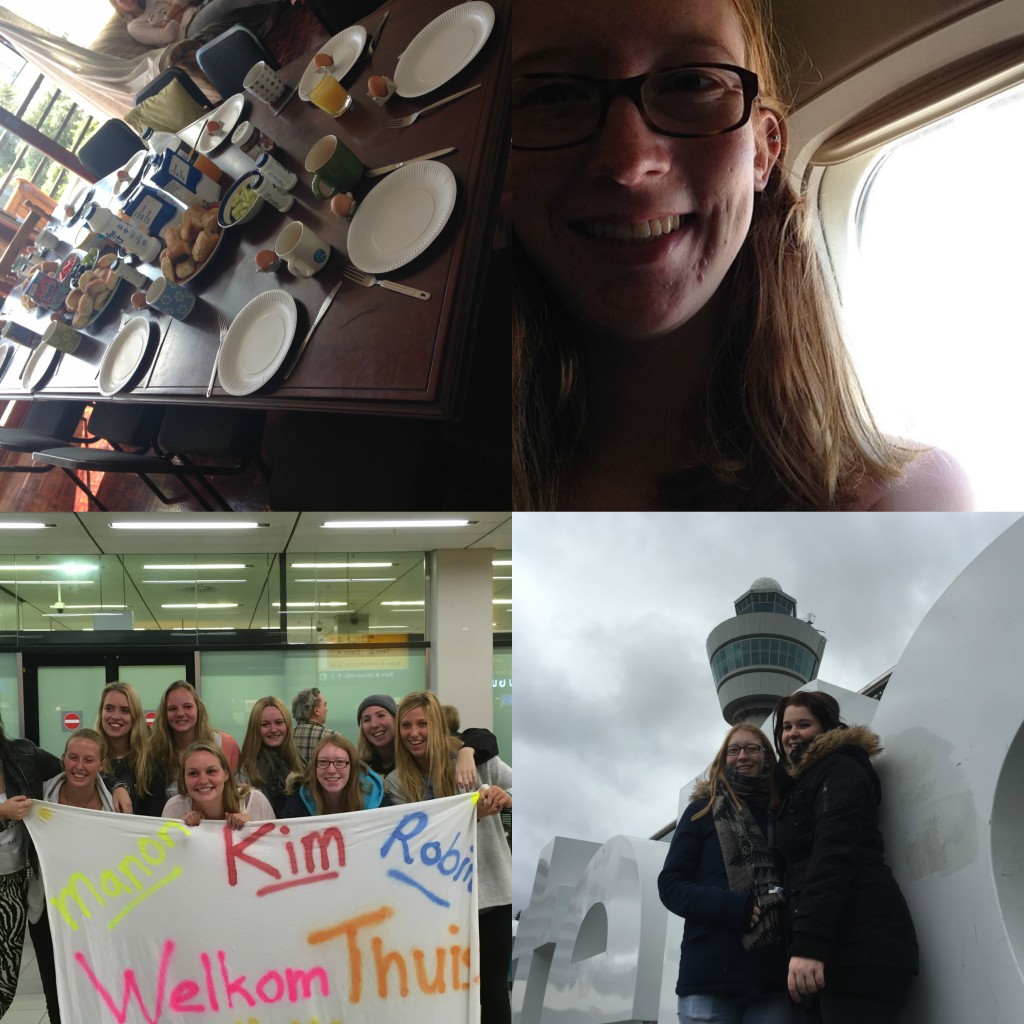 Maandag hadden we eerst nog een paas-afscheids ontbijtje. Daarna nog even de laatste spullen inpakken en toen was het wachten op Samantha. Ik had verwacht dat ik heel erg zou moeten huilen maar dat viel erg mee. Ik zie iedereen weer in Nederland. Alleen toen ik Nina (de dochter van Sam) zag huilen liet ik ook een paar traantjes. Op Schiphol werden we opgewacht door onze ouders en door meiden die al terug waren in Nederland. Manuëla was met mijn ouders meegereden en het is erg fijn om na 7 maanden je beste vriendin weer te zien!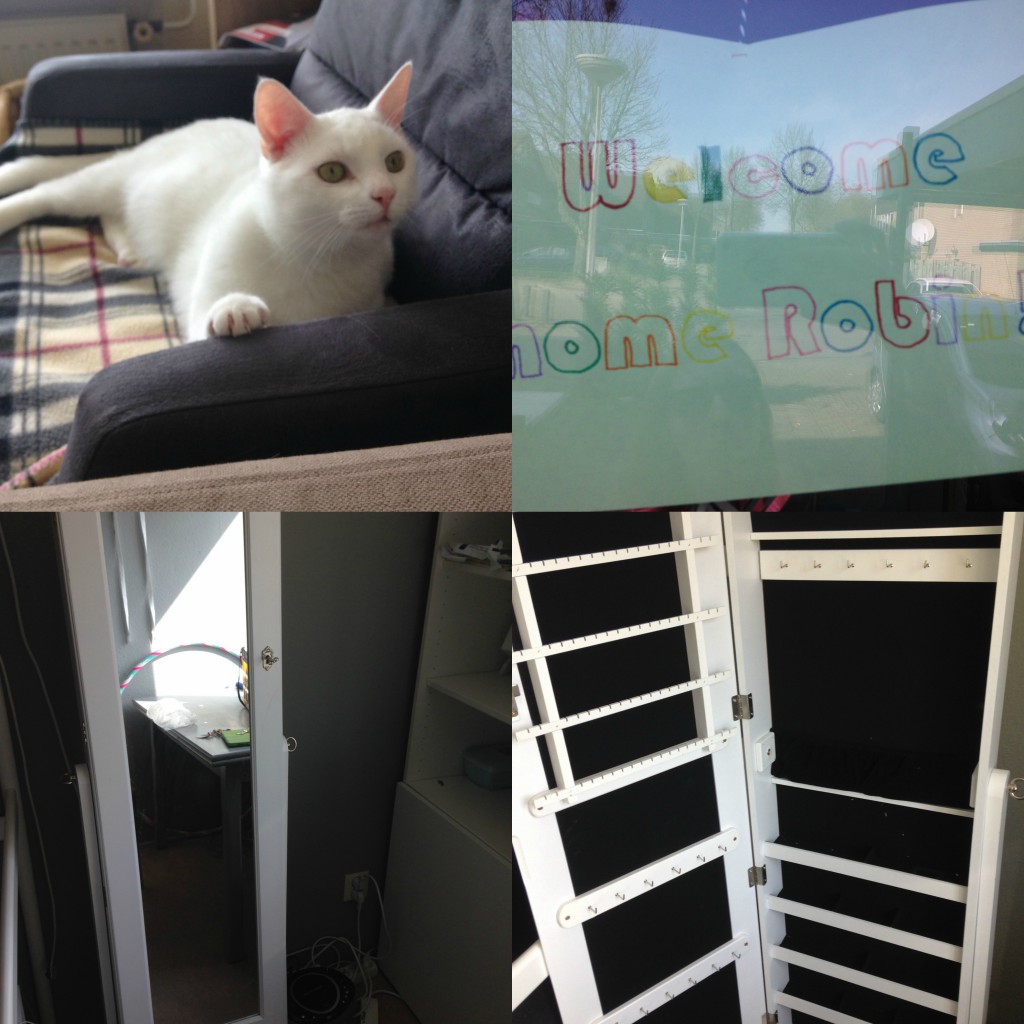 Woensdag ging ik bij opa&oma langs en ontmoette ik voor het eerst Alaska. Erg lieve kat. Verder ging ik vrijdag naar Breda. De sleutel ophalen en gelijk een paar spullen overbrengen. Mijn sieraden kast staat te koop, mocht je interesse hebben mag je altijd mailen :).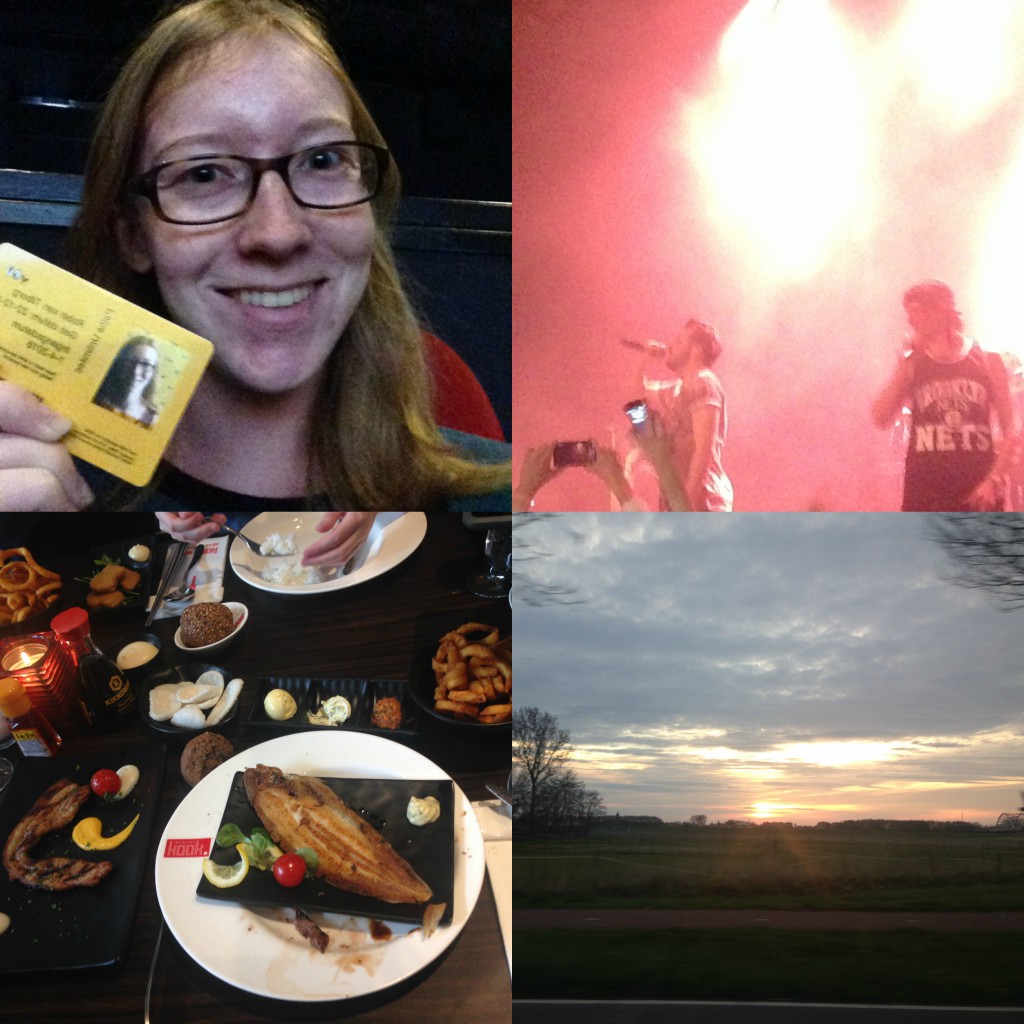 Vrijdag ging ik ook gelijk weer naar de bioscoop! Ik sloot weer een Pathé abonnement af ;D. Zaterdag ging ik met papa naar De Jeugd van Tegenwoordig. Zondag zijn we gaan bowlen en daarna uiteten geweest bij de Kook in Bergen op Zoom, erg lekker eten!
Afgelopen week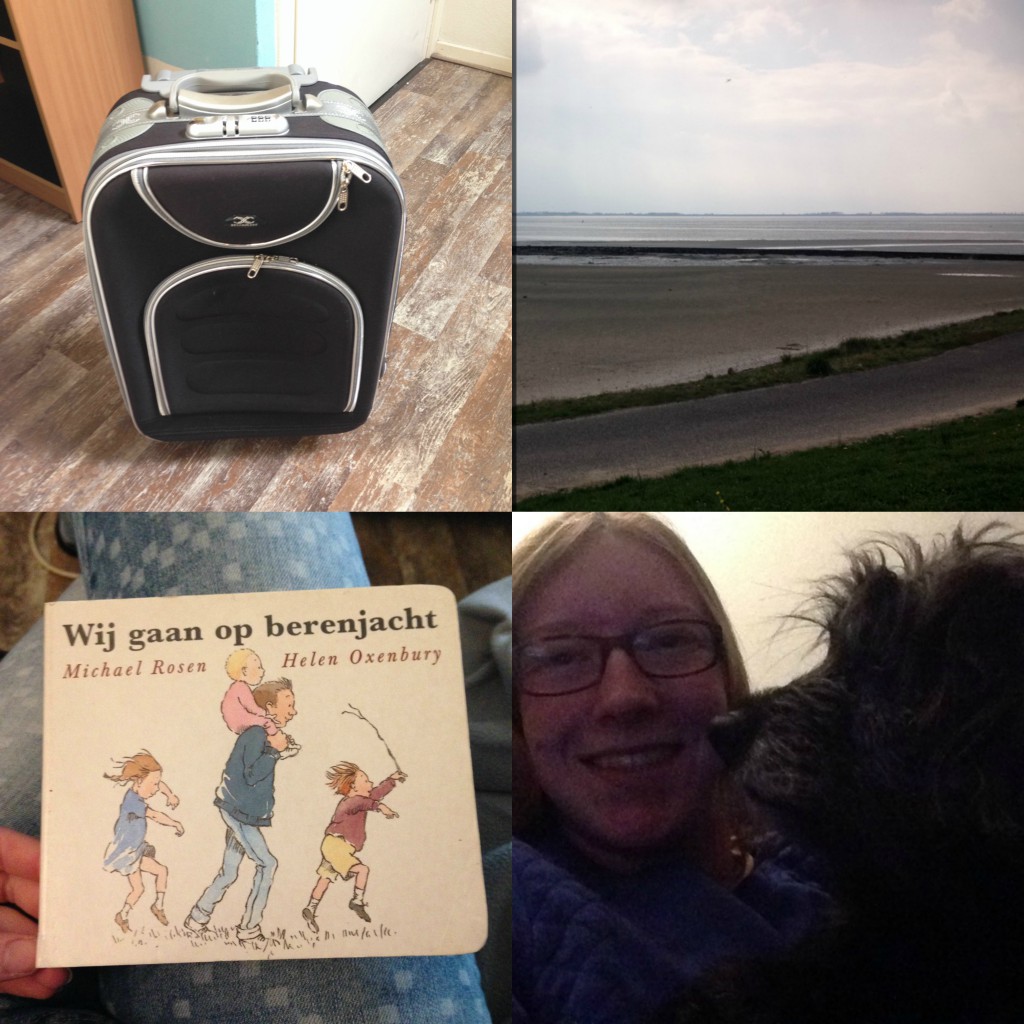 Deze week heb ik bijna geen foto's gemaakt. Ik ben heel erg lui geweest. Dinsdag ging ik weer naar Breda. Samen met Manuëla ging ik, weer, bowlen en daarna zijn we naar Land of Mine geweest. Woensdag had ik een verjaardag van een huisgenootje. Donderdag ging ik weer naar huis en liep ik samen met Mama en Sem naar het strandje. We waren nét op tijd weer thuis voordat er een stortbui losbarstte. Vrijdag vond ik mijn lievelingsboekje van vroeger terug: 'Wij gaan op berenjacht'. Zaterdag zijn we naar Intratuin geweest en zondag naar de verjaardag van mijn oom.
Deze week ben ik dus tot vrijdag avond in Venetië. Zaterdag ga ik weer voor de eerste keer weer werken.
Hoe was jouw week?
Lots of love,
Robin