Ode aan.. is een rubriek waarbij ik elke maand een eerbetoon schrijf aan een persoon/band/gebeurtenis/producten. Het kan dus van alles zijn. Deze keer een ode aan Ed Sheeran. Nieuwsgierig waarom? Lees snel verder.
Edward Christopher Sheeran, bekend als Ed Sheeran is geboren op 17 februari 1991. De Brits singer-songwriter brak in 2011 echt door. Daarvoor heeft hij verschillende EP's opgenomen en heeft hij veel nummer op YouTube staan die niet-fans niet kennen. Ik vind Ed echt een geweldige artiest. Ik kan naar de muziek blijven luisteren. Op het moment dat ik dit schrijf ben ik ook naar zijn muziek aan het luisteren.
Enkele onbekende nummers:
 Wat ik ook zo mooi vind is dat concert tickets nooit absurd duur zijn en zelfs meet and greets kosten niet belachelijk veel geld. Ed wil namelijk dat zijn optredens betaalbaar zijn voor iedereen en niet alleen voor 'rijke' mensen. Ik ben zelf nog maar één keer geweest omdat ik eerst nog te jong was om zelf te gaan of omdat niemand met mij mee wilde. Nu zou ik zo alleen gaan als niemand mee wil maar toen der tijd niet. Het optreden was in de Ziggo Dome en het was zo goed. Ik vind het ook heel knap hoe hij het zelf opneemt en mixt. Tijdens Bloodstream viel het geluid uit en daarna speelde hij het hele nummer opnieuw (het was bijna afgelopen).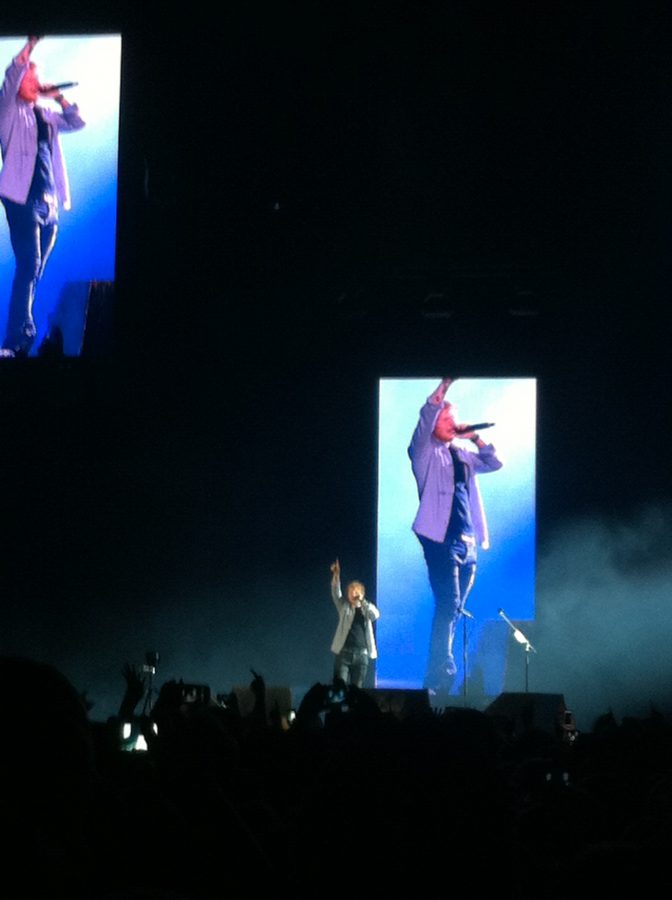 Op 13 december 2015 kondigde Ed aan dat hij een pauze zou nemen voor een tijdje. Heel logisch want de afgelopen 5 jaar was hij in een achtbaan terecht gekomen. Zijn derde album kondigde hij aan voor de herfst van 2016 maar komt dus 3 maart uit.  Hier ben ik heel erg benieuwd naar!
Ik schreef dit al ergens in november en toen was er dus nog niks bekend over zijn nieuwe tour. De kaartjes vond ik redelijk prijzig maar vergeleken met anderen artiesten was het íetsje goedkoper. Helaas ben ik er niet door heen gekomen en heb ik dus geen kaartjes kunnen krijgen. Hier baal ik echt héél erg van!
Er is eigenlijk niemand die zijn hits niet kent want op de radio komen ze vaak genoeg voorbij. Mijn tip dus aan jullie: struim YouTube af en luister naar zijn EP's:
2005 – The Orange Room
2006 – Ed Sheeran (studioalbum)
2007 – Want Some (Studioalbum)
2009 – You Need Me
2010 – Loose Change
2011 – No. 5 Collaborations Project
Wie is jouw muziekheld?