Donderdag 2 april was het eindelijk zo voor: Opbouwen op Paaspop! Samen met twee studiegenoten had ik een idee bedacht voor de Join-Us area. Dit kon je insturen en we waren uitgekozen om er te staan! Ik ga vertellen over hoe ik het allemaal heb beleefd.
Ons idee was: Lasergamen. Door de studie hadden we er ook een stukje storytelling bij gedaan. Het verhaal was als volgt:
Professors hebben een pil uitgevonden waardoor je 10 minuten onsterfelijk bent. Maar de pil bevindt zich nog in de test fase en wij zijn niet verantwoordelijk voor eventuele bijwerkingen.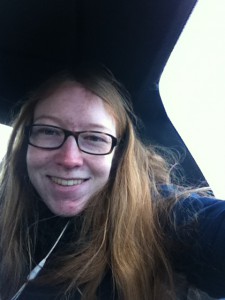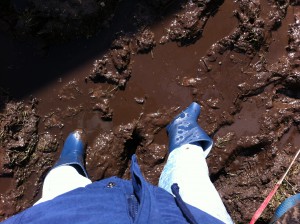 Ik werd donderdag opgehaald bij een bushalte in Schijndel en moest even in de achterbak zitten. Het terrein bestond, door de storm, voornamelijk uit modder. Gelukkig had er iemand aan laarzen gedacht!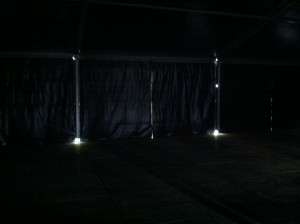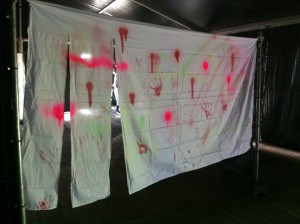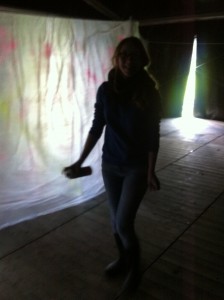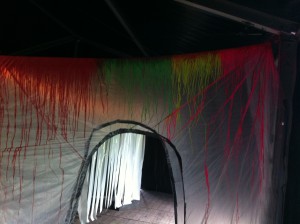 Donderdag en vrijdag hebben we voornamelijk opgebouwd. Doordat er bij ons gedeelte van de Join-Us area nog veel modder lag gingen dat deel pas rond 21.00 uur open. Daardoor konden we van tevoren nog even het festival zelf op!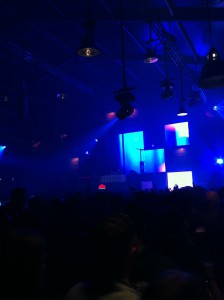 Helemaal naar de klote bij The Partyquad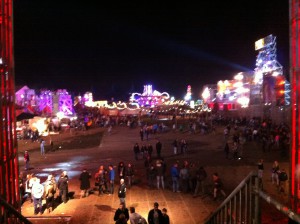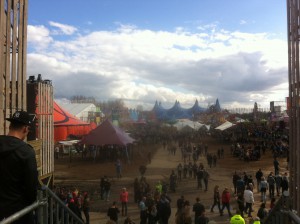 Het terrein van vrijdag avond en zaterdagmiddag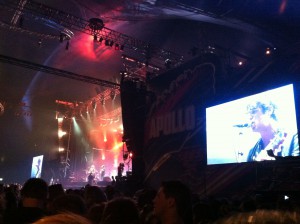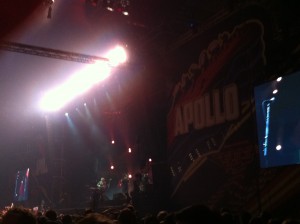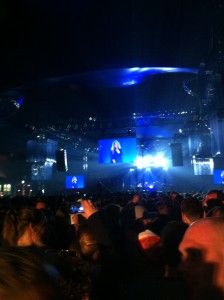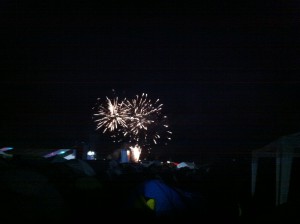 Zondag kon ik 's avonds naar The Kooks en pikte ik een paar nummer van Anouk mee. Op de camping schoten ze vuurwerk af.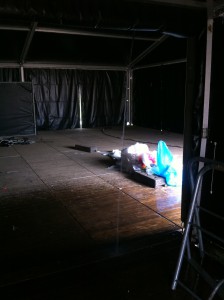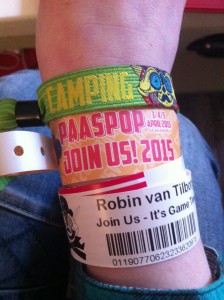 Maandag moesten we afbouwen en tussen de voortent en de grote tent hing een doek waarin allemaal regen zat. We hadden die vast gemaakt met een tie rip maar omdat ik er met een groot hek tegen aan stootte liet de tie rip los en had ik bijna een koude douche gehad. Ik sprong net op tijd opzij!
Ondanks wat tegenslagen die we hebben gehad was het een tof weekend en was het een hele leerervaring voor mij. Op de camping, in mijn tentje, was het nogal koud 's nachts. Ik heb iemand horen zeggen dat het -4 was buiten. Ik heb ook echt wel liggen rillen soms. Daarom had ik op de nacht van zondag op maandag mijn spijkerbroek aangehouden, een topje aangedaan, mijn onesie erover getrokken en daarover nog mijn I love London trui en de capuchon opgezet. Zelfs toen heb ik het nog eventjes koud gehad!
Het was leuk en wil dan ook iedereen bedanken die mee heeft geholpen (:
Hoe was jou paasweekend?
Lots of love,
Robin