Nog 6 weken en dan heb ik, als het goed is, vakantie. Deze week was niet zo heel spannend en bestond vooral uit: school, serie kijken en werken.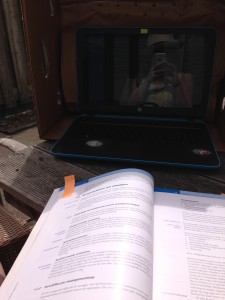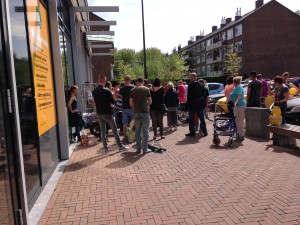 Maandag was het super lekker weer, zonde dus om niet buiten te zitten. Ik gooide het oud papier in de container en gebruikte de doos om mijn laptop in te zetten. Zo kon ik buiten zitten met mijn laptop en mijn scherm redelijk goed zien. Verder ging ik naar de Jumbo waar ik hoorde dat binnen een half uur al twee keer diefstal was geweest en toen ik net bij de kassa stond waren ze aan het vechten buiten. Ik besloot maar gewoon door te lopen in plaats van naar de man te kijken waar de politie bovenop zat om hem rustig te houden. 's Avonds barbecuede gek woord ik met wat huisgenoten.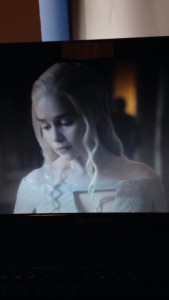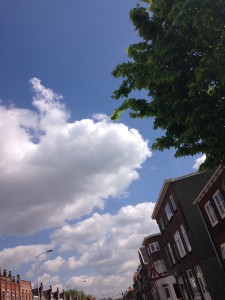 Dinsdag had ik een lange dag school en keek ik de vijfde aflevering van seizoen vijf van Game of Thrones. Woensdag genoot ik, onderweg op de fiets naar school, van de lucht.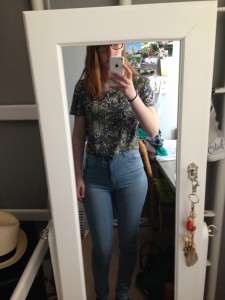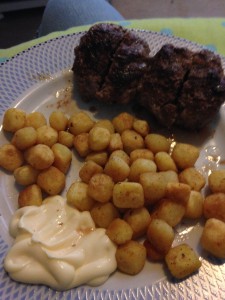 Donderdag trok ik de nieuwe broek van de H&M aan die ik binnen had gekregen. Hij stond op mijn wishlist. Ik ging samen met Manuëla, met wie anders?, naar Bears en Pitch Perfect 2. Over Pitch Perfect 2 schreef ik een review. 's Avonds at ik gebakken aardappeltjes met zelfgemaakte hamburgers, heeeeerlijk!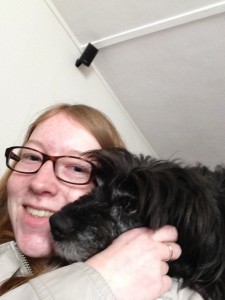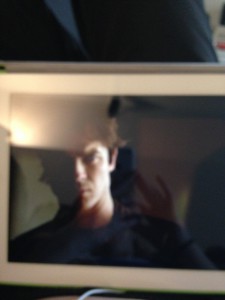 Vrijdag ging ik vroeg richting huis, daar was Sem heel blij mee. Verder keek ik seizoen 2 van Reign af oh ik hou van die serie. Vervolgens keek ik seizoen 6 van The Vampire Diaries bij. Ik was bij aflevering 14 gebleven. Om half 5 moest ik gaan werken.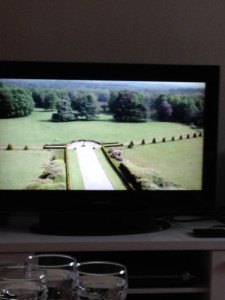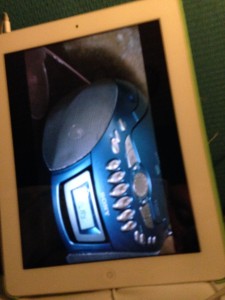 Zaterdag keek ik verder naar The Vampire diaries. Om 13.00 ging ik werken maar was weer optijd thuis dus keek ik de seizoensfinale. 's Avonds keken we Gooische vrouwen 2 en toen de rest American Sniper keek, die ik al gezien heb in de bioscoop, keek ik op Netflix About Time. (Ik keek een stuk van de film in bed, vandaar dat de foto niet recht lijkt ;P). En toen was het alweer zondag… Ik deed wat aan school (had eigenlijk wel wat meer moeten doen, oeps..) Om half 5 moet ik werken en ik weet niet tot hoe laat.
Deze week heb ik maar 2 dagen school dus mijn plan is om even een inhaal slag te maken met wat ik dit weekend had moeten doen. Hoe was jou week? En wat staat er bij jou op de planning deze week?
Lots of love,
Robin