Weer tijd voor een nieuwe pictures of last week! Helaas heb ik echt niet veel foto's omdat ik tentamens had deze week en dus veel heb geleerd!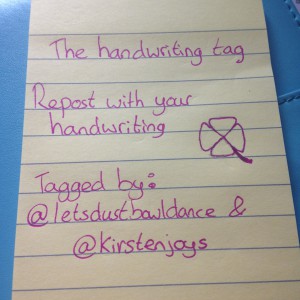 Maandag moest ik naar de GGD voor de vaccinaties voor Zuid-Afrika. Daarnaast deed ik de handwriting tag op Instagram. Via follow me kan je me volgen! Voor de rest leerde ik veeeeel. Net als dinsdag en woensdag. Deze week krijgen we als het goed is de cijfers al terug en ik hoop dat ik allebei mijn tentamens heb gehaald!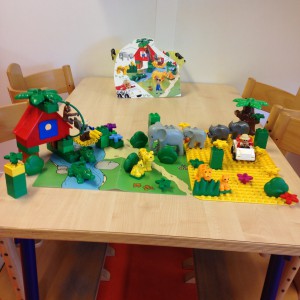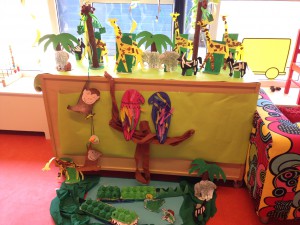 Donderdag ging ik naar huis en besloot ik mama te helpen op het werk. Ze werkt op bij een kinderopvang. Ze hadden een leuk thema en de ruimte was leuk versierd! Ik heb de duplo bij elkaar gezet. Het is van mijn broertje maar ik speelde er vroeger altijd mee, hihi.
Vrijdag heb ik even buiten gezeten maar voor mij was het veel te warm. Daarnaast kreeg ik heel erg veel last van hooikoorts. Ik had gewoon mijn tabletjes genomen maar het mocht niet baten. Ik was dus binnen beland.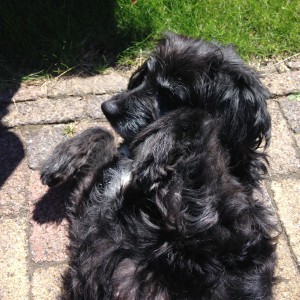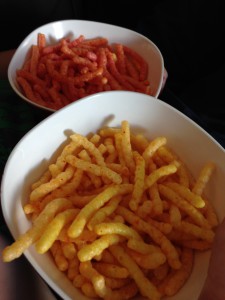 Zaterdag moest ik om 9.00 gaan werken tot 14.30. Daarna heb ik nog even met Sem buiten gezeten en haar geborsteld. Die gekke hond gaat elke keer in de zon liggen terwijl ze zwart is…
Zondag werkte ik aan mijn blog en keek ik met mijn broertje naar Once Upon a Time met chippies! Ik eet altijd eerst de rode nibbits eruit en Malik de gele, wat een leuk gezicht geeft. Ik moet om 16.45 weer gaan werken tot een uur of 9/10.
Deze week moet ik weer naar de GGD voor een vervolg prik. Ga ik waarschijnlijk twee keer naar de bioscoop. Moet ik nog veel doen aan het project voor school en een essay. Daarnaast ga ik lekker van de zon genieten en heb ik een verjaardag (:
Wat ga jij deze week doen?
Lots of love,
Robin