Het is weer zondag avond dus tijd om voor jullie een nieuwe 'Pictures of last week' post te schrijven! Als ik zo terugdenk naar maandag lijkt het alsof dat alweer veel langer dan een week geleden is.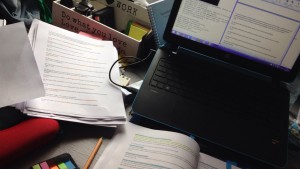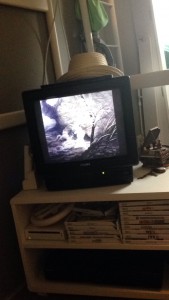 Maandag reed ik weer met papa mee naar het station zodat ik vroeg in Breda zou zijn. Mijn dag bestond vooral uit leren en 's avonds keek ik Bambi.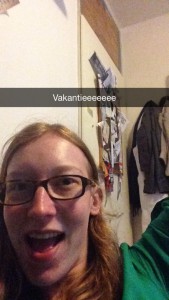 Dinsdag moest ik naar de GGD om een röntgen foto van mijn longen te laten maken. Dit was nodig voor het visum voor Zuid-Afrika. Je hebt een verklaring nodig dat zegt dat je geen tuberculose hebt. Daarna ging ik door naar school om daar nog te leren. Ik had een slecht gevoel over het tentamen en ging er vanuit dat ik hem niet heb gehaald. Ik heb een 8,1, hoe dan?!. Van 4 tot half 6 heb ik nog informatie gehad over stage en mijn begeleidster ontmoet. En toen ik thuis kwam kon in eindelijk zeggen dat ik vakantie heb!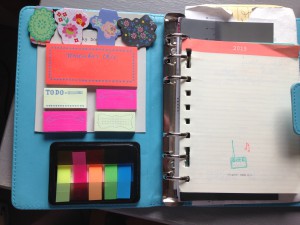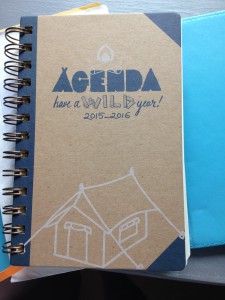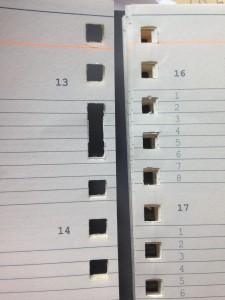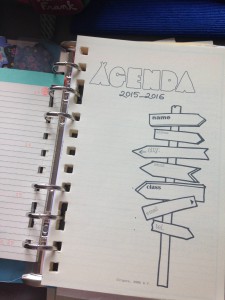 Woensdag dacht ik uit te kunnen slapen maar ik was al vroeg wakker. Ik deed de agenda die ik bij de Hema kocht in mijn 'filofax' agenda. Verder ruimte ik mijn kamer op en stofte ik alles even goed (was nodig ook, oeps).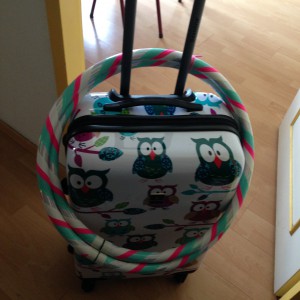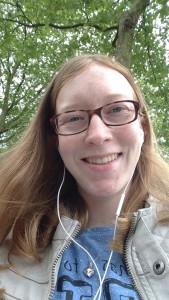 Verder pakte ik mijn koffer in. Mijn hoepel van HoopItYourself ging mee. Doordat ik nu vakantie heb ben ik weer meer in Zeeland dan in Breda. Samen met Manuëla ging ik naar The Age of Adeline en daarna ging ik naar huishuis.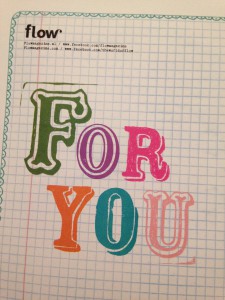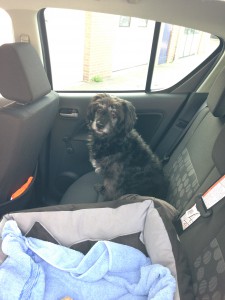 Donderdag maakte ik me klaar voor een weekend Concert at Sea. De tas werd ingepakt, de caravan al klaargemaakt, ondertussen viel de Flow op de deurmat en we brachten Sem naar kennissen. De Flow had ik na besteld omdat het 1000 vragen boekje me erg aansprak. Ik bestelde ook gelijk de Flow vakantiebox, waar ik een blogpost over schreef.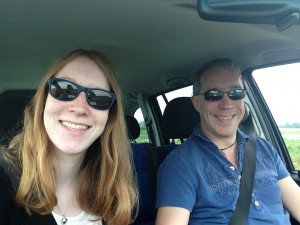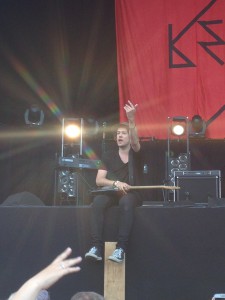 Yessss! Vrijdag was het zo ver! Concert at Sea time! Papa en ik gingen voorruit omdat mama nog moest werken en Malik nog naar school moest. Kensington was erg gaaf!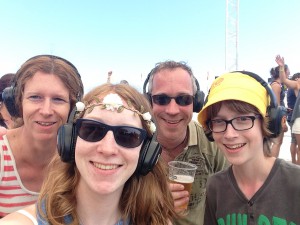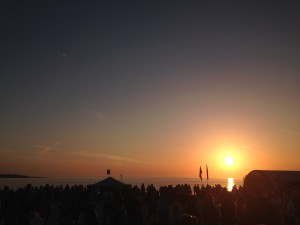 Zaterdag kreeg ik een tip om naar de Silent DJ te gaan en daar hebben we geen spijt van. Als je wil weten waarom niet wacht dan mijn verslag van Concert at Sea even af (:.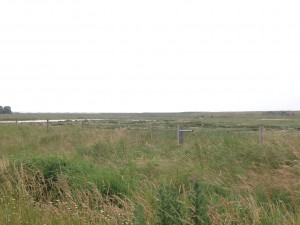 Zondag gingen we weer naar huis en waren we allemaal wat brak van twee lange maar geweldige dagen.
Vandaag moet ik om 11.00 weer bij de GGD zijn om de laatste prikjes te halen. Ik ga naar de bioscoop (3x raden welke film? ;P), ik heb een verjaardag en ik moet werken bij Mumford and Sons! Deze week verschijnen ook de verslagen van Concert at Sea!
Wat was het leukste dat jij deze week hebt gedaan?
Lots of love,
Robin