Maandag ochtend dus tijd voor een Pictures of last week. De rubriek waarin ik vertel wat ik de afgelopen week heb gedaan. In dit geval wat ik de afgelopen twee weken heb gedaan. Vorige week is er door de blindedarmontsteking geen online gekomen. Benieuwd naar hoe mijn twee weken waren?
Van de maandag en dinsdag van twee weken terug heb ik geen foto's. Die maandag moest ik nog naar de GGD voor vaccinaties en ruimde ik mijn kamer een beetje op. Wat ik die dinsdag deed weet ik eigenlijk al niet meer..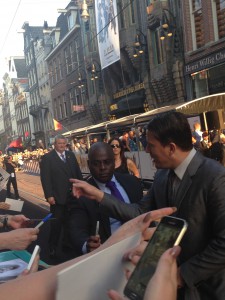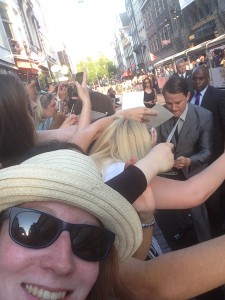 Woensdag 1 juli was het zover! De première van Magic Mike XXL bij Amsterdam Tuschinski. Manuëla en ik zijn eerst naar De Minions geweest. Vervolgens vonden we het te warm om daar Amsterdam te dwalen. Er waren nog plekken vrij aan het hek waar we rustig tegenaan konden zitten. Maar goed hier volgt nog een blogpost over (ja, over Concert at Sea ook nog steeds). Het was een erg leuke dag!
Donderdag reisde ik weer naar huis en had ik 's avonds een bbq met vriendinnen. Helaas kreeg ik erg last van buikpijn en hield ik het niet uit. Het bleek een blindedarmontsteking te zijn waarmee ik vrijdag in het ziekenhuis belandde. In een persoonlijke update vertelde ik er meer over.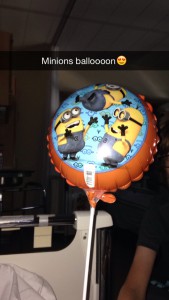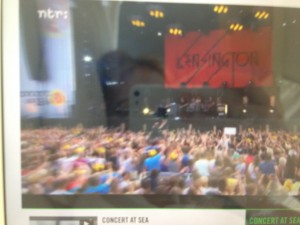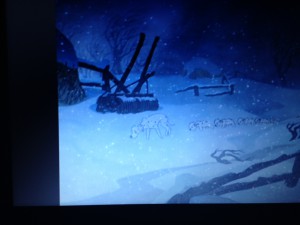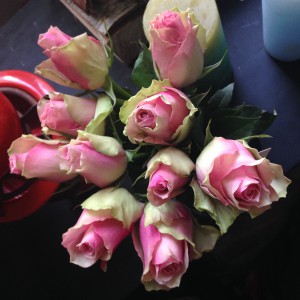 Zaterdag zou ik via Eventure eigenlijk werken bij Mumford and Sons, dit ging dus helaas niet door. Tot woensdag 8 juli lag ik in het ziekenhuis. In het ziekenhuis heb ik veel geslapen en vooral veel gelezen. Ik kreeg een Minions ballon van papa (hihi). Ik keek de complicatie van Concert at Sea terug en via Netflix 101 dalmatiërs. Gelukkig kwamen er lieve mensen op bezoek! Thuis aangekomen vond ik een mooie bos rozen op de tafel van opa en oma.
ik ga snel is zorgen dat de foto's op 1 formaat zijn zodat het er netter uitziet (: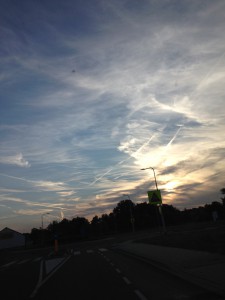 Donderdag en vrijdag deed ik rustig aan. Ik zorgde dat ik alle papieren had die ik nodig heb voor mijn visum. (Ik ga hem dinsdag aanvragen…). Zaterdag moest ik werken en toen ik rond een uur of 9 terug reed kon ik het niet laten om een foto te maken van de mooie lucht. Oh en sinds donderdag (of woensdag avond) ben ik begonnen met Lost. Gisteren (vandaag voor mij ;p) seizoen 1 afgekeken (hoezo? serie verslaafd, nee joh!)
Vandaag ga ik met Malik naar de Efteling. Verder ga ik deze week mijn visum aanvragen, moet ik werken en ga ik naar de opticien. Hopelijk kan ik nog naar Inside Out! Verder is het klaarmaken voor de vakantie volgende week!
Ga jij nog op vakantie?
Lots of love,
Robin